Over the years Games Workshop have created a number of auxiliary Imperial Forces that are not quite big enough to warrant their own Codex, but are too fun to play to drop completely. These include The Sisters of Battle, Assassins, The Legion of the Dammed, and Inquisition, amongst others. Recently Games Workshop have done the right thing by bringing all these factions in to one Codex, Codex: Imperial Agents.
If you have been collecting Warhammer models for a while, or you have one of the boxed games that have these units in, you will want this updated Codex with the latest rules and updates.
Imperial Agents General Tactics
The Imperial Agents are not designed as a stand alone army. This does not mean that you cannot use them on their own. It's just how they are designed, so let's have a look at this first.
Imperial Agent Factions
Cult Mechanicus: Mechanics with optional labotomised heavy weapons.
Aeronautical Imperialis: Fire power on the wing and good for fast troop transportation too.
Adeptus Astra Telepathica: Imperial Psykers that come singularly or as brotherhood of psychers.
Adepta Sororitas: Guard in Power Armour, or low point Marines? Make of them what you will. They do come with a lot of framers, so they are always hot stuff!
The Deathwatch: Elite Space Marines on a mission.
Grey Knights: Got a Daemon problem? Rent a Marine has the solution for you!
Legion of the Dammed: Veteran Marines with firery shells and a reputation for warping out when the going gets though!
Officio Assassinorum: Nope, no one here!
The Inquisition: Oh no, not the comfy chair!
What Imperial Agents can add to a Space Marine army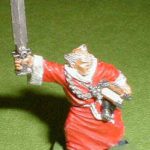 WH40k Space Marines have a very developed army list, and you can find a solution to any situation within that list if you wanted to. However there are units found within the Imperial Agents Codex that are useful in specific situations. This is another case of being prepared if you have advanced knowledge of the opposition, territory, and mission.
3 of the Imperial Agent factions are special types of Space Marines. The Deathwatch, Grey Knights, and Legion of the Dammed, are elite Space Marine units. If you want to add more elite units then you can look at these units in addition to the ones found in the Codex: Space Marines.
The Officio Assassinorum is a popular addition to a Space Marine army. Their assassin skills can be very useful in certain situations. I would not recommend having more than one in a game.
Tech-priests Enginseers of the Cult Mechanicus are useful for repairing tank and other armoured vehicles. Space Marine have Techmarines covering this role, and although the Techmarines are 10 points more you do get a lot for the extra points.
The Sisters of Battle (Adeptus Sororitas), and Inquisition may be useful if you want to add cheaper gun fodder. They have a bit more bite than an Imperial Guard detachment which is the usual go to for gun fodder.
What Imperial Agents can add to an Imperial Guard Army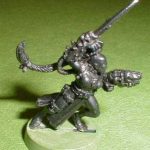 With the Imperial Guard the Imperial Agents really come into their own. Any of the Imperial Agents can act as Elite units for the Guard.

As usual, I highly recommend that you limit the amount of points spent on Elite units. If you over do it you will find yourself short of boots on the ground to achieve your objectives!

Cult Machanicus and Tech-Preist Enginseers give the Imperial Guard a chance to repair tank and vehicles like Techmarines do for the Space Marines. This is great if you are fielding Leman Russ Tanks and Chimera. The trick here is to keep the Tech-Preist and the armour together. Servitors will aid the Tech-Preist too.

The Aeronotica Imperialis can be useful for the Guard too. Their Valerie aircraft can ferry Guard units around the board quickly. This can be very useful to steal objects.

Where the Adaptation Sororitas or the Sisters of Battle as cut price Marines, the Guard see them as armoured Veteran units. The power armour and flames are just the tool for cleaning out buildings where poorly armoured Guardsman would just get shredded in close combat.

Tags: